"L'ALCOVE" - Ready to camp atypical and cozy tent for 2 people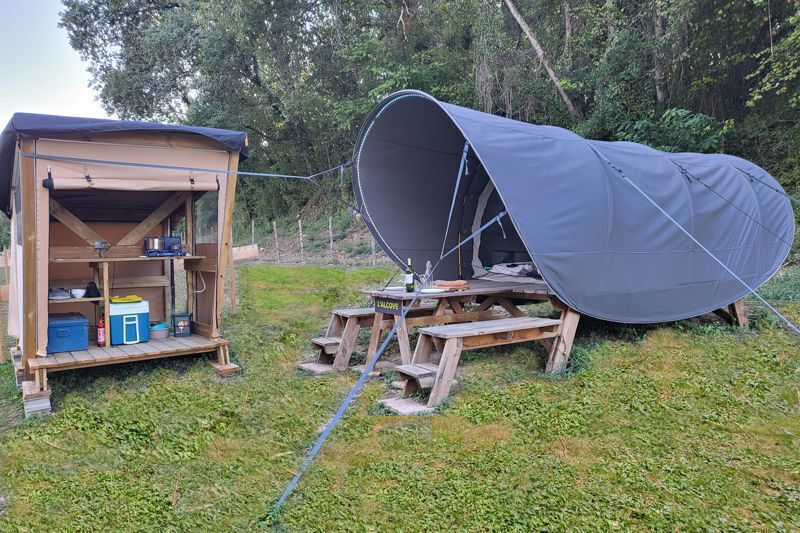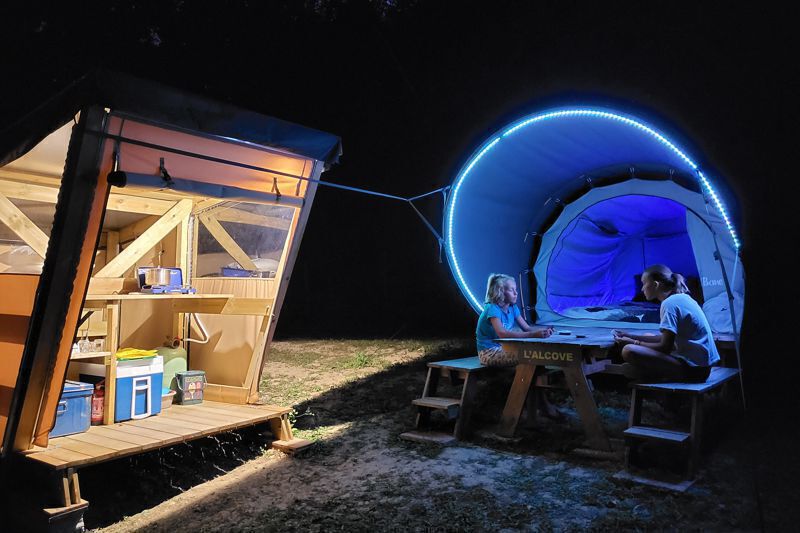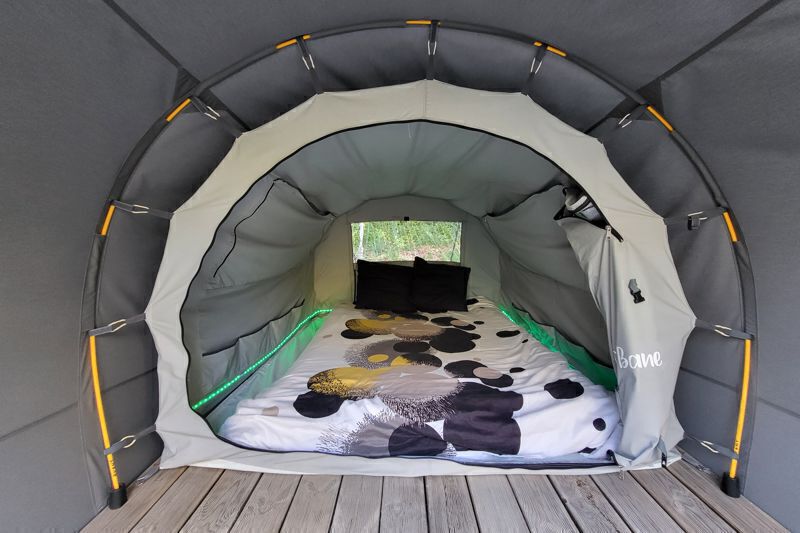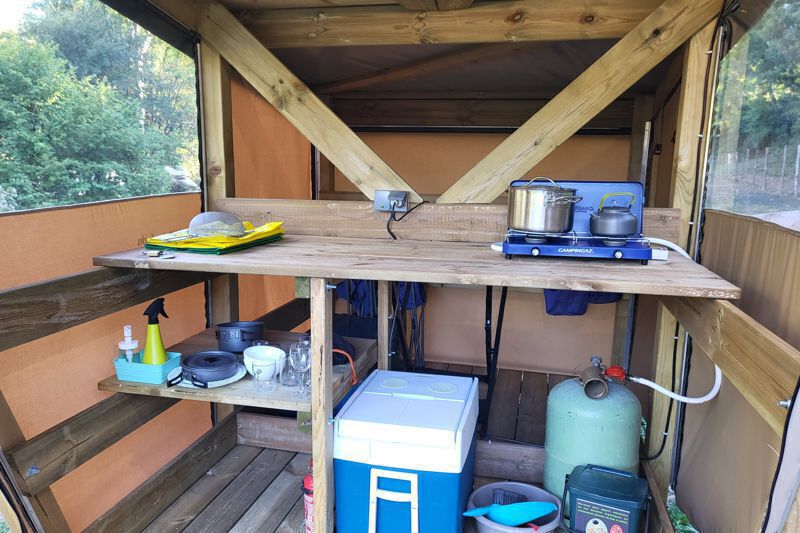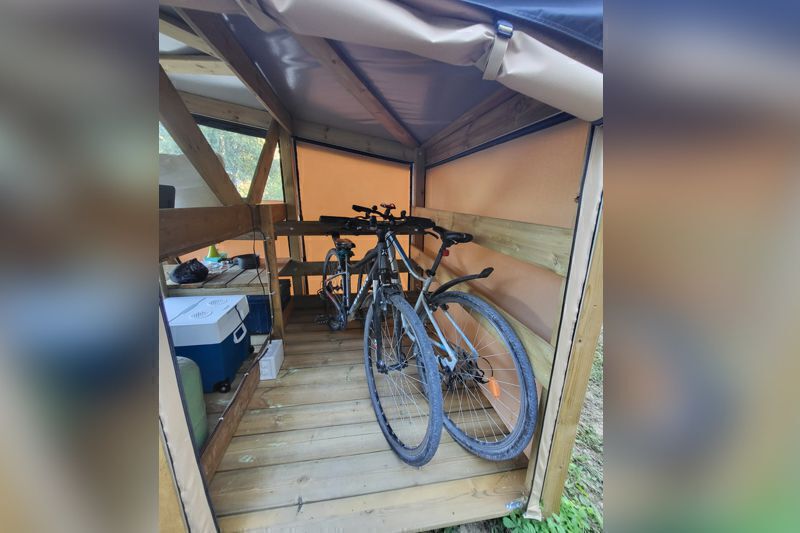 The Alcove is a subtile blend of wood and canvas "Ready to camp".
1 indoor space, bedroom with air mattress 140x190, duvet and pillows provided.
Low consumption led lighting inside and outside.
1 outdoor area under an awning with a picnic table.
1 outdoor kitchenette in hut mode with stove, kitchen utensils, cutlery, electric isothermal box to store your fresh produce and large storage for bikes
Sanitary facilities nearby.
Animals are not allowed
LINEN IS NOT PROVIDED but can be rented.
Our prices
Prices,
2 people included
From 05/18 to 06/30
2024 (1)
From 07/01 to 07/19
2024 (2)
From 07/20 to 08/16
2024 (2)
From 08/17 to 08/31
2024 (2)
From 09/01 to 09/15
2024 (1)
1 week
225€
352€
367€
352€
225€
2 weeks(4)
405€
634€
661€
634€
405€
(1) From 05/18 to 06/30/2024 and from 09/01 to 09/15/2024, possible to stay from 3 nights. Free day of arrival. Prices available in "BOOK YOUR STAY" above
(2) From 07/01 to 08/31/2024, possible to stay from 4 nights. Free day of arrival. Prices available in "BOOK YOUR STAY" above
(3) In 2024, 10% discount on 2 weeks (or more) stay.
Booking fees : 8€
Environnemental charge : 0.70€ per night per person over 8 years old
Tourist tax : 0,80€ per night per person over 18 years old