Campétoile, perched tent for 2 people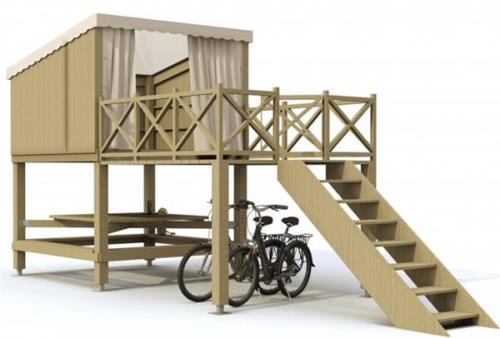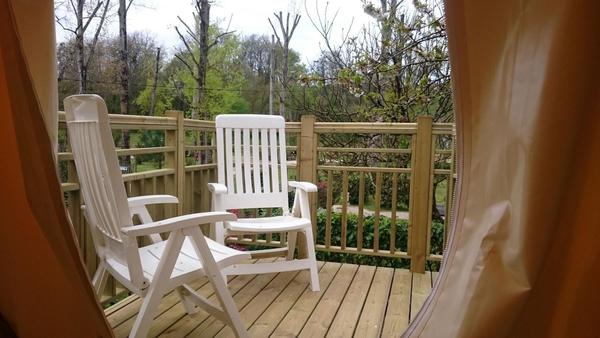 For hikers, tourists, cyclists, a basic accommodation, convenient, fun, close to nature, ideal for a unique atypical stay.
Upstairs at this wooden hut, you will lay and sleep on camp beds (new in 2022) as under-the-stars under a transparent roof with removable curtains.
Under this bedroom 5m² , table and benches on the structure will allow you to have your lunch or prepare your next day itineraries.
Equipped with a large terrace (4,5m²) on the floor outside the room, the space underneath will allow you to store your camping accessories, bicycles, motorcycles etc...
Those huts are equipped with light and a power outlet.
No other equipement is provided. A simple sleeping bag is enough but.
Animals are not allowed
Our prices
Prices, 2 people included
From 04/01 to 07/01
2022
From 07/02 to 08/31
2022
From 09/01 to 10/14
2022
1 night
25€
35€
25€
1 week(1)
150€
210€
150€
No booking fees
(1) In 2022, 6=7! Stay 1 week, pay 6 nights. Stay 2 weeks, pay 12 nights.