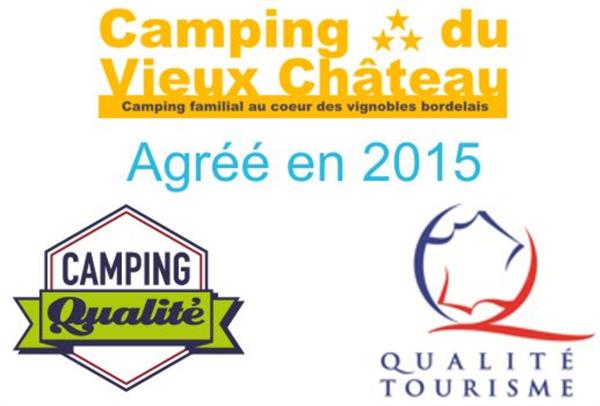 Camping du Vieux Chateau is Camping Qualité and Qualité Tourime certified
We are proud to be certified !
On September 17th 2015, Camping Du Vieux Château has has just received the formal "Camping Quality" and "Quality Tourism" labels.
This certification is the result of a strong will of Pelagie and Thom to make you have a really pleasant stay. With over 94% criteria validated on 660 items that includes this approach, it's a real pride.