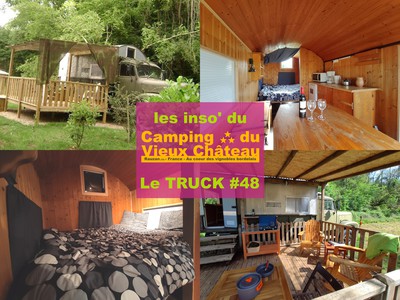 2020 - renovation of "Le Truck"
After a few years of obsolescence, the Truck finds a new lease of life

After 2 years without renting due to bad general health, our dear old Saurer DM2 has been given a makeover.
This former military truck, now called "Le Truck", has been equipped with new frames, a new floor and above all a beautiful covered and intimate terrace with wooden furniture offering a real living space in addition. This now also makes it possible to cook with gas outside to make the most of the interior space.
Come and rediscover this truly atypical and exotic accommodation here.